Our Favourite Pet Food Brands and Why I Recommend Them
Langley Animal Clinic
When asked if they view their dog or cat as part of the family, the average pet owner will immediately respond in the affirmative. There is no doubt for them that their pet is a beloved family member. They will do everything they can to care for them and make them safe and happy, often pampering them in a way they wouldn't do for another human. We highly recommend to visit a vet for the first time before taking a decision. However, if you want to learn more about the best pet food brands, you will find it in this article.
Many pet owners will view their dog or cat almost as a child in the family. Unfortunately, while parents typically have an idea of which foods are best for their kids, providing fruits and vegetables while limiting candy and sugary drinks, pet owners may not know the best foods for their four-legged companions. Just as there is a difference between fast food and home-cooked meals, there are differences between the various brands of pet food. So, what are some of the best choices?
Here are our favourite pet food brands and why I recommend them.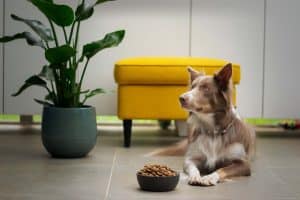 Hill's Prescription Diet
You may already be familiar with Hill's Science Diet, which is a well-known brand that has been popular with pet owners for decades. While Science Diet provides formulas for healthy dogs and cats at all stages of life, from their earliest solid food through their senior years, Prescription Diet is formulated for pets that need to address a particular medical condition.
Some pets have an adverse reaction to certain foods, experiencing irritated skin, ear conditions, gastrointestinal upset, and more. For them, Hill's offers Prescription Diet d/d, which guards against food sensitivities while helping digestion and supporting the immune system. Available in three different types of protein, it provides the nutrition that your pet needs while offering relief from itchy skin and other irritations.
Other diets from Hill's are suitable for heavier pets that need to shed a few pounds or other conditions such as diabetes and kidney disease. Even when there is no particular issue causing concern, Hill's can help in a preventative measure. Gum disease is a common issue for pets, but Hill's t/d can help clean teeth by removing plaque and tartar, freshen breath, and promote healthy gums.
Royal Canin
Launched in France in 1968, Royal Canin works hard to keep your pet healthy through proper nutrition. Although the name might seem to imply that their food is intended exclusively for dogs, they also make high-quality formulas for cats.
Royal Canin stresses the importance of specific nutrition for specific needs and even specific breeds. For example, they provide a diet specifically for golden retrievers, with a particular shape of kibble designed to encourage chewing and a formula that supports healthy cardiac function. Pugs can enjoy a kibble designed to be easier for them to pick up with their short, square muzzle. Among their cat-breed-specific foods, you will find a diet for the Maine coon, formulated to help maintain healthy bones and joints.
Choosing the right food is important but also learning How to take Care of your pet to avoid any kind of health issues.
As with Hill's Prescription Diet, Royal Canin offers a diet for dental care, with kibble that polishes the pet's teeth as they chew, helping to limit plaque and tartar buildup every time they eat. Other formulas are made to assist with kidney disease, liver health, urinary health, and gastrointestinal issues. There are also options for high energy, moderate calorie, or low-fat formulas, making Royal Canin a great choice for virtually any dog or cat's needs.
Purina
Another well-known brand, Purina has been serving the pet food market for more than 80 years. That longevity has earned them the trust and loyalty of many customers. With Pro Plan Veterinary Diets, Purina can help maintain good dental health and assist with gastrointestinal issues with high digestibility promoting nutrient absorption.
Purina is a top choice for our patients with food allergies, with hydrolyzed chicken and vegetarian formulas. Hydrolysis breaks down the protein into small components allowing for improved digestibility and a reduced chance of reaction.
Purina also offers options that aid in protecting your dog or cat's urinary health.
Excellent Choices For Pet Health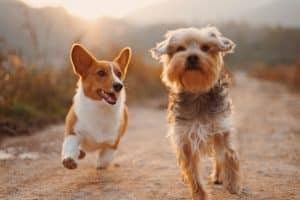 It can be hard to choose the right pet food when there are so many options available. After all, with human food, an apple or a carrot will always be, essentially, an apple or a carrot, regardless of its origin, and the consumer knows what they are buying. Pet food, with so many brands and formulas, can be a bit trickier.
If you have a new puppy knowing its behavior's and having some tips will help understand better the actions to take.
If you have any questions about the proper diet for your dog or cat, please contact us and we will be happy to answer your questions.