Professional Cleaning
Ensuring Your Pet's Oral Health
Ask most pet owners and they will tell you they would do anything for their companions to ensure that they are happy, healthy, and live a good, long life. Unfortunately, one of the easier things that they could be doing is sometimes overlooked, and that is dental care.
Your pet's oral health is just as important as your own, and with discomfort, pain, and severe health problems being the potential results of not maintaining good oral care habits. One of the most effective means of promoting your t's good health is achieved through proper dental care. This includes regular care at home, along with professional teeth cleaning that can provide an even deeper, more thorough clean.
Deep Dive: What Does Professional Teeth Cleaning for Pets Entail?
Just as we humans visit the dentist twice a year despite brushing our teeth at home, our pets need professional checkups and cleanings as well. Professional pet teeth cleaning in Langley is a specialized, comprehensive approach designed with your pet's specific needs in mind. Regular home cleaning is an important part of your pet's dental care, but a trained veterinarian has the tools and expertise to thoroughly clean your companion's teeth and gums in a way that home care cannot.
When you visit your pet dentist in Langley, the process will usually include several steps, including:
The visit will start with a dental examination during which the pet dentist will examine your pet's mouth to assess their current oral health. This helps to identify any existing or impending issues, allowing for the appropriate action to be taken.
Plaque and Tartar Removal
Any buildup of plaque and tartar will be carefully removed using the appropriate dental tools. Failing to remove plaque and tartar can cause gum inflammation and lead to other, more serious dental problems.
Once the teeth have been cleaned thoroughly, they will be polished to create a smooth surface. This makes it more difficult for new plaque to adhere to the teeth.
Dental x-rays are not always needed, though they may be taken to get a look at the teeth and roots below the gumline. This is another means of identifying potential issues and can reveal problems not visible in a regular examination.
Advantages of Opting for Professional Cleaning Versus Regular Home Cleaning
Cleaning your pet's teeth at home is strongly encouraged and is helpful in maintaining their well-being. That said, professional pet dental care in Langley offers several advantages that are not available at home, including:
Professional cleaning can reach areas that are difficult if not impossible to access with standard brushing. This will provide your pet with a more thorough cleaning for better health.
For the best possible results, turning to a professional is highly encouraged. A pet dentist has the specialized knowledge and experience needed to detect and address dental issues early, preventing more troublesome problems down the road.
Professional cleaning may be performed under anaesthesia to ensure your pet's safety and comfort. This allows for a more thorough clean that won't inflict too much stress on your furry friend.
Expertise Matters: The Value of Professional Pet Dental Care 

Whenever we turn to our own doctor or dentist, we do so knowing that they have the knowledge and expertise to care for us and see to our needs. We build a relationship with someone we trust, knowing that they will take good care of us. The same holds true for our pets; we turn to professionals whose knowledge can make a significant difference in the lives and well-being of our pets. 
Your animal dental clinic in Langley also has specific tools and methods to provide the best possible care, including:
Ultrasonic Scalers
These tools are effective at removing plaque and tartar from the surface of the tooth and below the gumline, reducing the risk of gum disease.
Dental Probes
Dental probes are used to assess the health of your pet's gums and to reveal issues like periodontal pockets.
Dental Radiography
X-rays can provide important information about your pet's teeth, roots, and jawbone, which is not visible to the naked eye.
Oral Surgery
If your pet is dealing with a more advanced dental issue, the dentist can perform surgery to correct the problem.
Using these methods, along with their own knowledge, a pet dentist can identify the early signs of dental problems such as gingivitis, tooth decay, and oral tumors. This early detection can prevent further deterioration, saving you money and saving your pet pain and discomfort.
Signs and Symptoms: Detecting Dental Problems in Your Pet

As skilled as your pet dentist may be, you might find that you notice odd signs or behaviour in your pet between visits. Since your pet cannot communicate their discomfort verbally, here are some things to watch for that could indicate a problem:
Bad Breath
Excessive Drooling
Difficulty Chewing or Eating
Red or Swollen Gums
Loose or Missing Teeth
Pawing at the Mouth
Each of these is self-explanatory and an indicator of potential dental problems in your pet. Early detection is important as any delay in treatment can have severe consequences that affect not just their oral health, but their overall well-being as well. For example, bacteria from their mouth can enter their bloodstream and ultimately affect other organs. 
By spotting issues in their earliest stages, you save your pet a great deal of discomfort, prevent more serious damage, and protect their general health.
Langley Animal Clinic: Your Trusted Partner in Pet Dental Care

As your animal dental clinic in Langley, we know how important dental care is to your pet's health and enjoyment of life and our team of professionals is devoted to providing the best care that modern pet dentistry has to offer.
Don't compromise on your pet's dental health. Schedule a visit to Langley Animal Clinic today and witness the quality of our professional cleaning. To book an appointment, click here. 
Contact
Langley Animal Clinic
Practice Hour
Langley Animal Clinic
Animal Care and Advice
Thoughts & Advice on Veterinary Practice Management.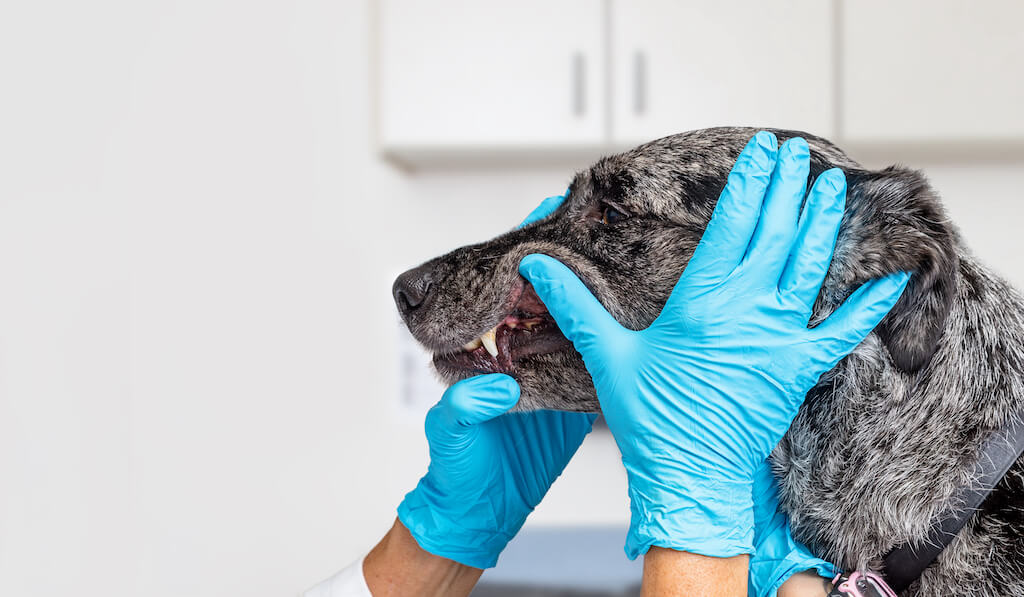 Uncategorized
Taking proper care of your pet includes providing them with the necessary medical care to keep them safe and healthy....