What Is the Most Effective Flea Treatment For Dogs?
Langley Animal Clinic
Fleas aren't just a nuisance for your dog, they're also extremely stressful for you as the pet owner. But with so many different treatments and products on the market, how do you know which is the safest and most effective flea option for your dog? Below, we've put together a list of the best flea treatments to help you choose the right one for your beloved pet.
Why is flea treatment necessary for dogs?
Fleas are nasty little parasites that live on your dog's skin and in its coat. If left untreated, they can cause your dog to scratch uncontrollably, which can lead to a host of other issues like damaged skin, hair loss, and secondary infections.
Not only are fleas clearly very uncomfortable for your pup, but they can also be transmitted to humans and cause an infestation in your home. For these reasons, it's important to take steps to mitigate flea issues.
This is where flea treatment comes in. Let's take a look at the most popular methods of treating fleas.
Oral flea medication
Oral medications are taken once a day or week and can eliminate fleas from your pet's body before they even have time to lay eggs or bite. They work by killing adult fleas as well as the eggs and larvae that may be hidden in their fur or home environment—making this method an effective way to prevent re-infestation as well!
Topical flea medicine
Topical flea treatments are a convenient and effective way to protect your dog against fleas. Topical flea treatments are applied to the skin on the back of a dog's neck, typically between the shoulder blades. The medication will spread all over your dog's body to kill existing fleas within 12 hours of application.
Flea shampoo
Flea shampoos work by killing adult fleas on contact. The chemicals in the shampoo coat the flea's exoskeleton and damage it so that it dries out and dies. Flea shampoos are great for killing off adult fleas, but they don't do much for flea eggs or larvae. When using a flea shampoo to treat an infestation, you should know that it may take multiple applications to kill all the adult fleas.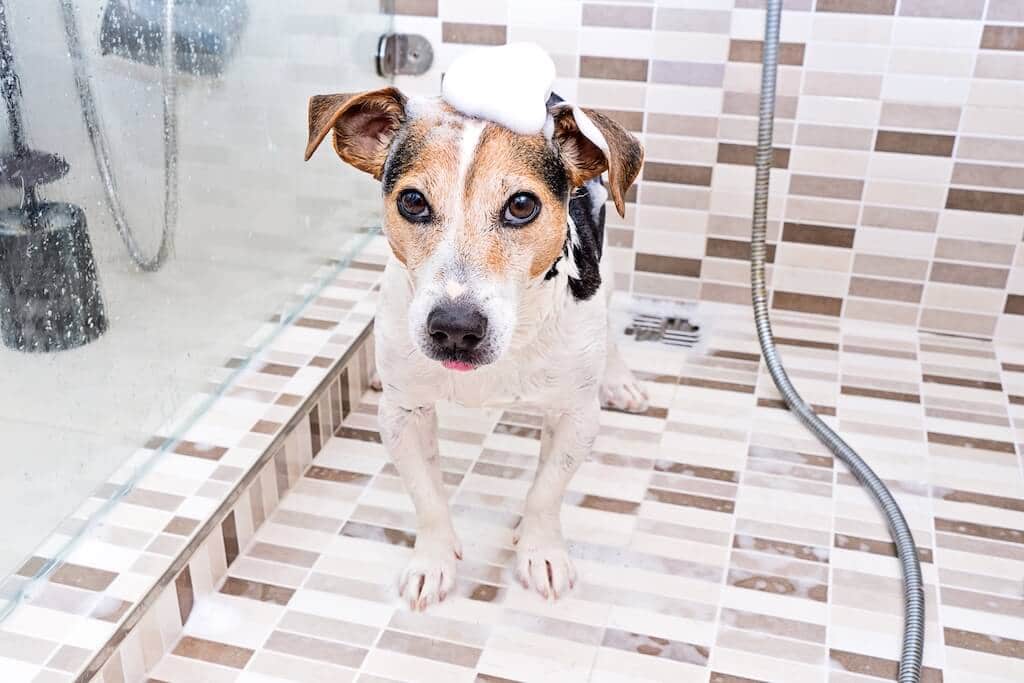 Flea collars
Flea collars are an inexpensive and convenient way to help prevent fleas. They're easy to use. Just put the collar around your dog's neck, adjust the fit, and cut off any excess length. Although most flea collars are safe when used as directed, you may want to try another treatment if your pet has a history of skin irritation or allergic reactions to pesticides.
Fleas can be a real nuisance to both you and your dog, but don't despair! There are many kinds of flea treatments out there. The trick to finding the best one is getting your hands on the facts.
If you have a flea problem, a trip to your veterinarian is your best bet for guidance on how to get rid of fleas quickly. Your veterinarian will perform a health check on your pet and talk you through an effective treatment that is right for you and your dog.
For effective flea control options, reach out to Langley Animal Clinic.